What Are The Benefits Of Getting A Wheel Alignment?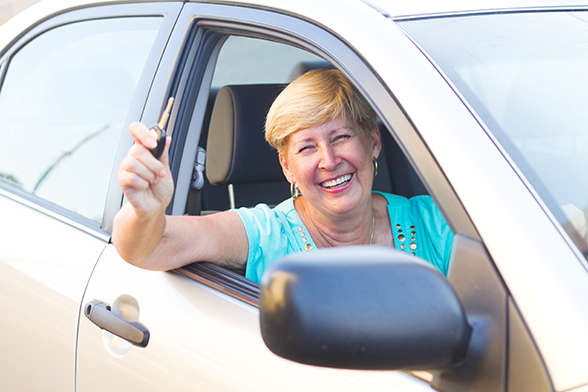 If you want your vehicle to perform at its best, the most important thing you have to do is to focus on s regular maintenance. Getting a wheel alignment is by far one of the most important aspects and it can really make quite the difference. Here you can find a list of reasons why getting a wheel alignment can be very important.
It helps you avoid severe tire wear
The wheel alignment is basically a suspension alignment. This involves fine tuning the suspension system angles, and the idea is to have wheels pointed in the right direction. If you don't perform a wheel alignment, then you will notice that your vehicle will have severe tire wear. You really want to avoid that, so it makes sense to opt for a good wheel alignment in Oakville to avoid any issues like that.
You should do it when you add new tires
In case the old tires wore unevenly or prematurely, it makes sense to perform wheel alignment. It helps a lot and it will deliver a very good return on investment because of that. When your wheels are not pointed in the right direction, the tires are exposed and that stress will accelerate wear. So if you have new tires, it really makes a lot of sense to go down this route.
Even if you hit a curb or a pothole, wheel alignment can solve the issue
Most of the time alignment issues appear when you hit a curb or a pole. When that happens, Oakville wheel alignment can help you solve the issue. This type of problem can also be caused by worn springs and so on. When springs wear out, your ride height will be lower and that means your wheel alignment will have to suffer. Avoiding such a problem is very important, and with a good approach like this it can be well worth the effort.
It's very easy to deal with issues on the road if your car encounters tire problems. Thankfully the wheel alignment process will help avoid that. It just makes the entire experience a lot better and the value itself can be second to none. You will appreciate the great attention to detail and the value itself will be extraordinary. Nothing is more important than keeping you and all the other passengers safe on the road, and wheel alignment helps you do that.
As you can see, if you own a vehicle in Oakville it makes a lot of sense to perform some wheel alignment check. Not only do you get to avoid tire wear, but you boost your overall safety, not to mention the safety of your passengers. It helps immensely, it eliminates the hassle and it brings in front some really good results every time. Don't hesitate and get your own wheel alignment done as fast as possible, you will get to stay safe and avoid problems in no time!
Please follow and like us: